Rows 4-7
If you've made it this far, give yourself a high five: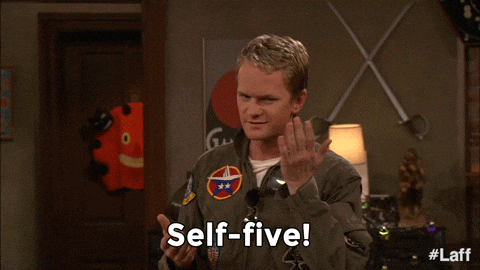 You've made it past the hard part – figuring out the motions and following a pattern. For the next few rounds, you'll keep on practicing the sc and inc stitches.
Remember that the first stitch of each row goes into the second horizontal V from the hook!
Row 4:
inc, 3 sc*, inc, ch 1 and turn
(7)
Row 5:

inc, 5 sc, inc, ch 1 and turn

(9)
Row 6:

inc, 7 sc, inc, ch 1 and turn

(11)
Row 7:
inc, 9 sc, inc, do not chain, just turn
(13)
* 3 sc means to do 1 sc in each of the next 3 holes
Here's what it should look like by the end of Row 7: