Round 4
If you made it this far, take a moment to relish in your progress. You've learned 2 of the 3 stitches you need to finish this pattern!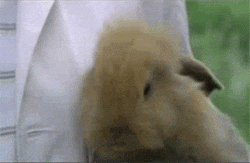 Let's turn up the heat. Now that you know how to read a pattern, try Round 4 by yourself.
Round 4: [inc, 2 sc] x 6   (24)
Need a refresher on the stitches? Watch the tutorials for the:
What's the difference between inc & 2 sc?
inc = 2 single crochet stitches in the same stitch
2 sc = 1 single crochet stitch in the first stitch, and 1 single crochet stitch in the next