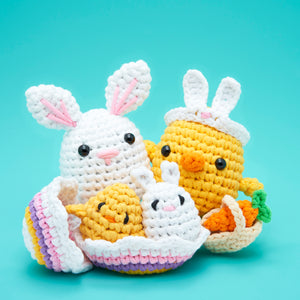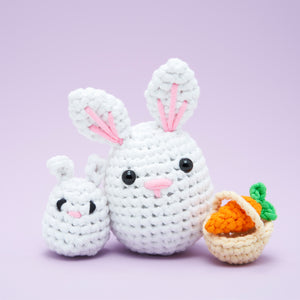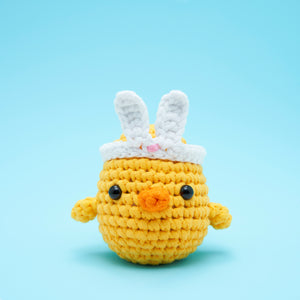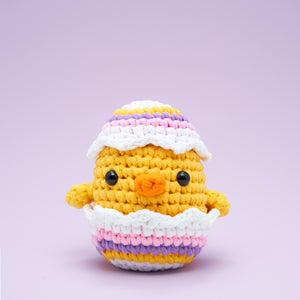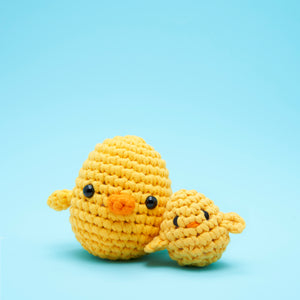 Get egg-cited—our Ultimate Easter Egg-stravaganza Bundle has arrived! And once you see the ear-risistible cuteness of these wee wittle Woobles, you won't carrot all about anything else.
This eggs-traordinary bundle includes not just our Itty Bitty Wittle Bunny and Poquita Chickita, but also Jojo the Bunny, Kiki the Chick, and all their adorable accessories: a Tiny Easter Egg Shell, a Tiny Bunny Headband, and a Tiny Carrot and Basket.
With our Easy Peasy yarn and step-by-step videos, this bundle'll be a piece of (carrot) cake, and soon everybunny will be chicken out all your wuv-able new Woobles and their egg-cellent Easter swag. So let's hop to it and bring this basketful of Eastery cuteness to life!

Can I really learn how to crochet from these kits?
You bet - over 250,000 people have learned crochet with The Woobles, and you can be next! Just follow the step-by-step video tutorials that come with each kit. Our beginner kits also come pre-started to get you over the first hump. 
What's included
Skill level
Beginner, Beginner+