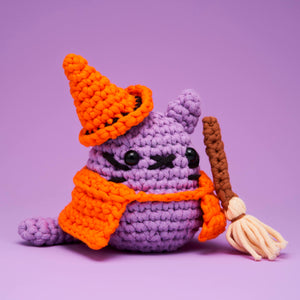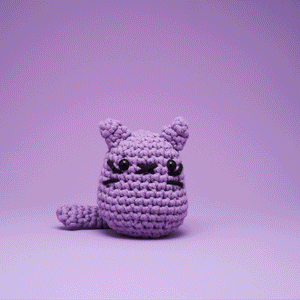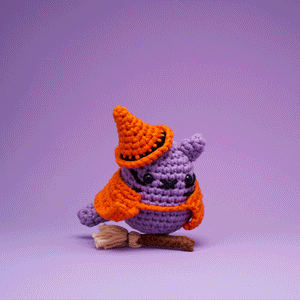 Meet Salem the Halloween Cat
Why do we love October? Well, not only do the leaves change color…but so do the Woobles! Take a look, and we think you'll agree that this spooktacular makeover makes this the purr-fect time to welcome a new Halloween buddy.

And what's a Halloween buddy without a costume? That's why we've made it easy to add on a boo-tiful hat, pumpkin-colored cloak, and adorable broom that's sure to sweep you off your feet. So turn your witch-ful thinking into action, and trick-or-treat yourself to this paw-some purr-ple pal!

Can I really learn how to crochet from these kits?
You bet - over 250,000 people have learned crochet with The Woobles, and you can be next! Just follow the step-by-step video tutorials that come with each kit. Our beginner kits also come pre-started to get you over the first hump. 
What's included

Skill level
Beginner, recommended for ages 12+
Righty? Lefty?
We've got you covered. Our pre-started beginner crochet kits work for both righties and lefties, and all Woobles crochet tutorials have both right-handed and left-handed versions.
Size
About 4.5 in (11.4 cm) tall. As a handmade item, exact size depends on the crocheter.