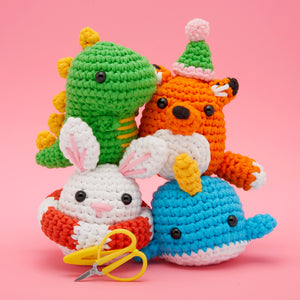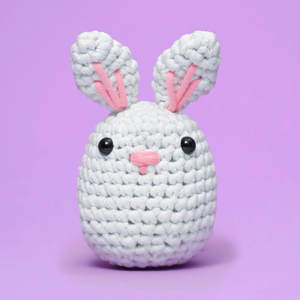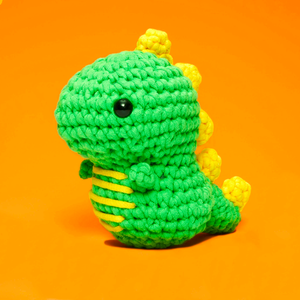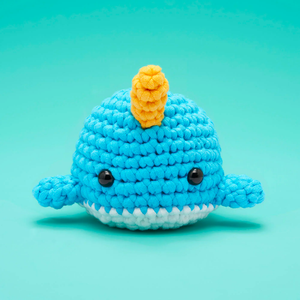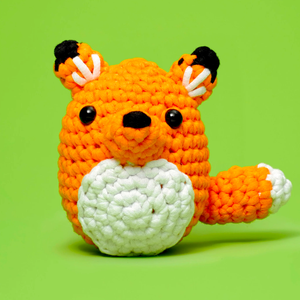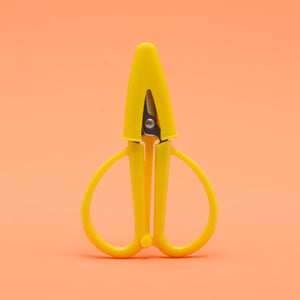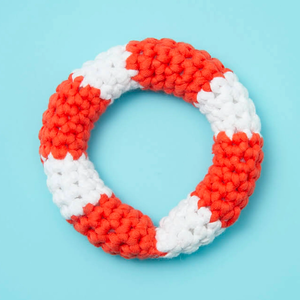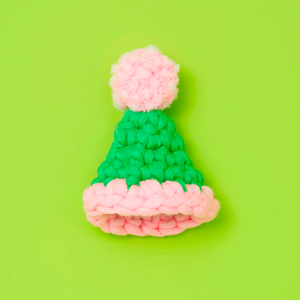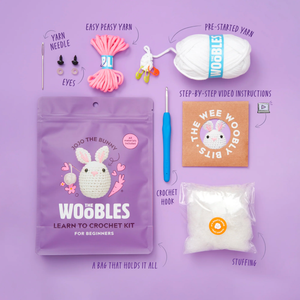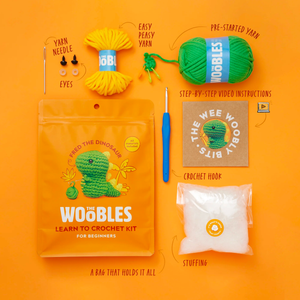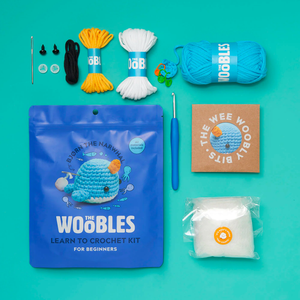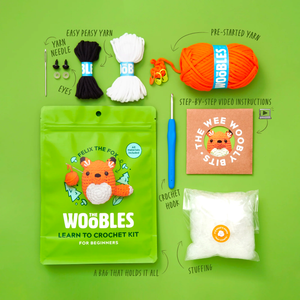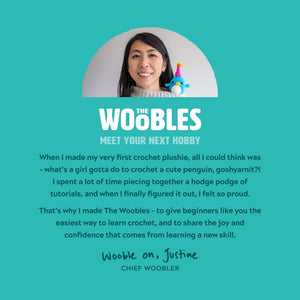 For those of you who wanna wooble on the go, look no further than this Wooblehood of the Traveling Tails Bundle. Because when you're with Jojo the Bunny, Bjørn the Narwhal, Felix the Fox, and Fred the Dino, you're pretty much guaranteed to find a wander-ful new adventure. Plus with their floatie and party hat, this bunch is narwhal-ways ready for hoppy times, fox-tastic festivities, and dino-mite dance moves.
As one of our special Travel Bundles, these tail-blazing travelers come with travel-friendly scissors to use on our Easy Peasy yarn no matter where you are. And our step-by-step videos will help things go swimmingly through all four of these Beginner and Beginner+ kits. So grab your hook and get ready for a whale of a time, 'cause no matter how far these tails may travel, there's nothing stronger than the bonds of true wooblehood.

Can I really learn how to crochet from these kits?
You bet - over 250,000 people have learned crochet with The Woobles, and you can be next! Just follow the step-by-step video tutorials that come with each kit. Our beginner kits also come pre-started to get you over the first hump. 
What's included

Skill level
Beginner, Beginner+
fun and calming
perfect activity for creatives who want to destress from work
fun and calming
perfect activity for creatives who want to destress from work