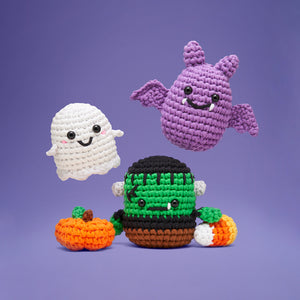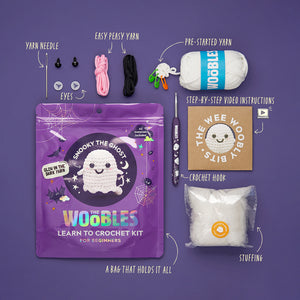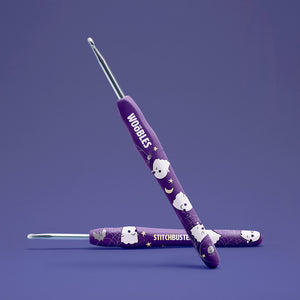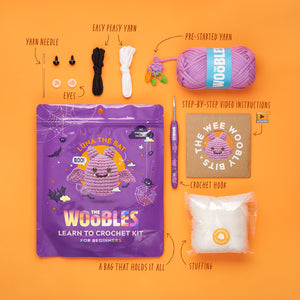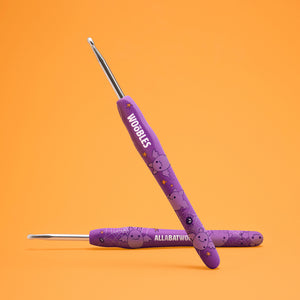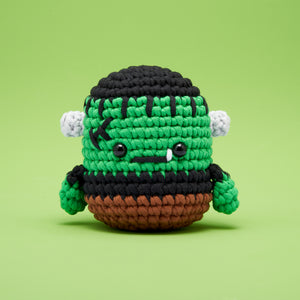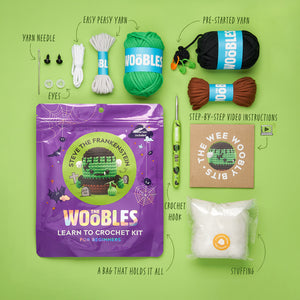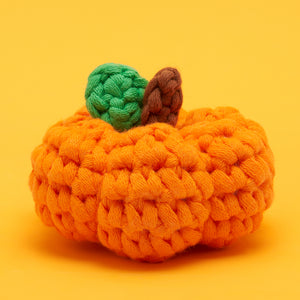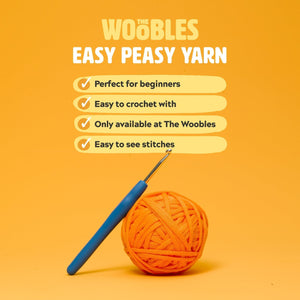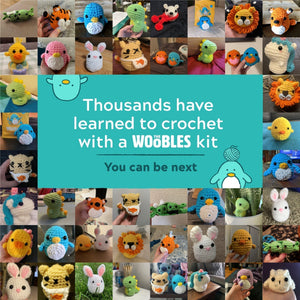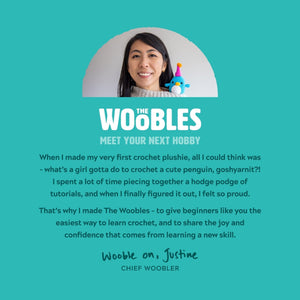 If you're lookin' to wooble it up with some frightfully fun friends this fall, then be sure to scoop up our Eat, Drink, and Be Scary Bundle! You can share thrills and chills with Steve the Frankenstein, Luna the Bat, and Snooky the Ghost, whose glow-in-the-dark threads will ensure that your party is lit. Plus they're accessorized with two of our most adorable treats (no tricks!) ever, our sweet Tiny Candy Corn and gourd-geous Tiny Pumpkin.

With Beginner as well as Beginner+ kits on the menu, you'll be able to wooble along at your own pace, using our Easy Peasy yarn and step-by-step videos to keep things screamingly simple. So why wait? Let's get ready to throw down, dig in, and whoop it up with this beast—er, feast—of a kit!

Can I really learn how to crochet from these kits?
You bet - over 250,000 people have learned crochet with The Woobles, and you can be next! Just follow the step-by-step video tutorials that come with each kit. Our beginner kits also come pre-started to get you over the first hump. 
What's included
Skill level
Beginner, Beginner+