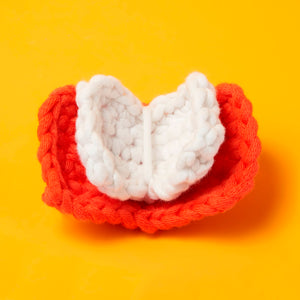 Has your Wooble been gazing at you longingly while you curl up on your couch with a good book? Now they can read alongside you with this singular page turner! Maximize the cozies with a Tiny Coffee Cup Kit.
If this is your first time crocheting, get a beginner learn-to-crochet kit instead. Accessory kits are not designed to teach you how to crochet.
What's included

Step-by-step video tutorials

The Woobles Easy Peasy yarn, custom-made for beginners

Stuffing

Crochet book pattern as a PDF download
You'll also need a 4mm crochet hook, which comes with any beginner learn-to-crochet kit.