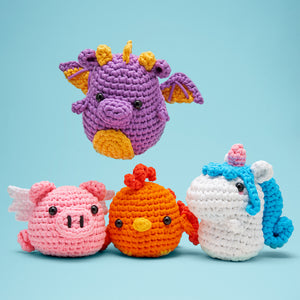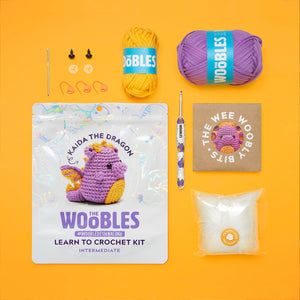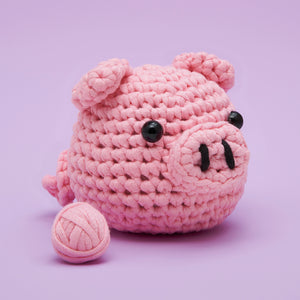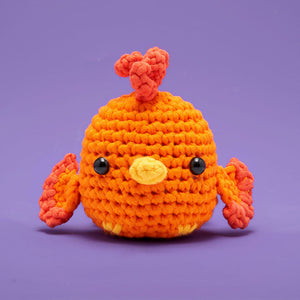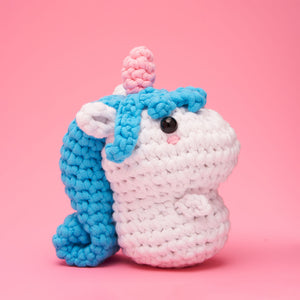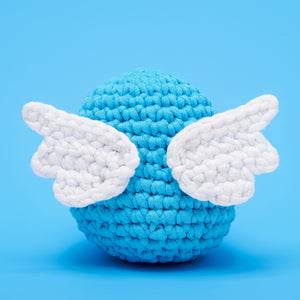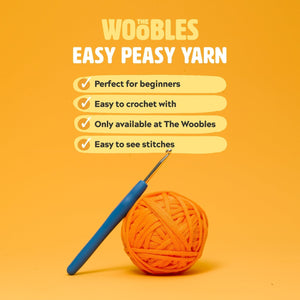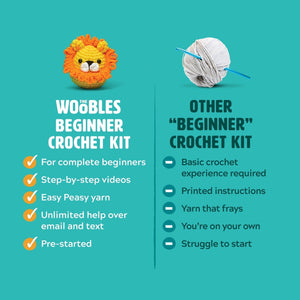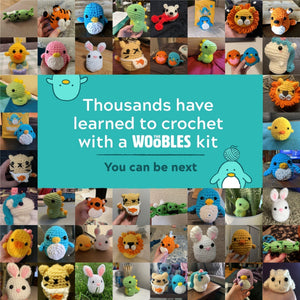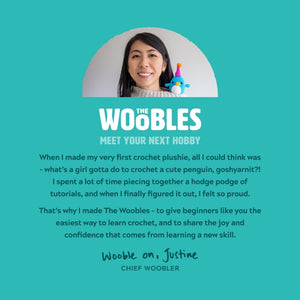 Get a free custom When Pigs Fly hook when you buy Pigasus and Pals Bundle. While supplies last.
For a sky-high dose of enchantment, fly—don't walk—to check out our Pigasus and Pals Bundle! We guarantee that any of these bewitching buds would make the fly-deal wingman or wingwoman. Not only that, but they'll also help you level up your skills, starting with newbie-friendly Bacon the Pig and his de-flight-ful pair of Tiny Angel Wings.

From there, get ready to take on Billy the Unicorn with his Beginner+ bangs, then fall under the spell of Albie the Phoenix and Kaida the Dragon, who combine Intermediate-level skills with advanced-level awesomeness. Don't worry, though—our Easy Peasy yarn and step-by-step videos will keep things stagger-wing-ly simple. In fact, it may even seem like magic. So grab your hook, spread those wings, and get ready to b-wing it on!

Can I really learn how to crochet from these kits?
You bet - over 250,000 people have learned crochet with The Woobles, and you can be next! Just follow the step-by-step video tutorials that come with each kit. Our beginner kits also come pre-started to get you over the first hump. 
What's included

Skill level
Beginner, Beginner+, and Intermediate