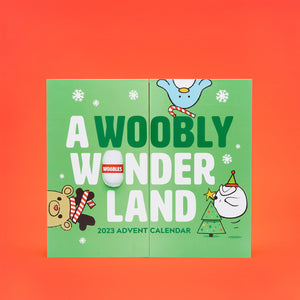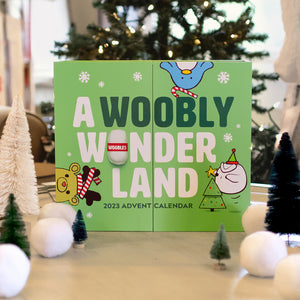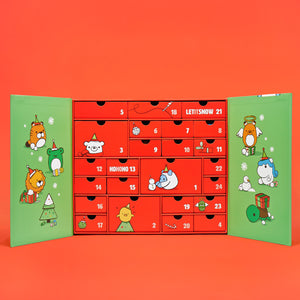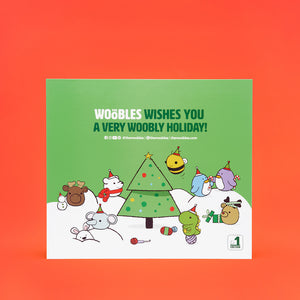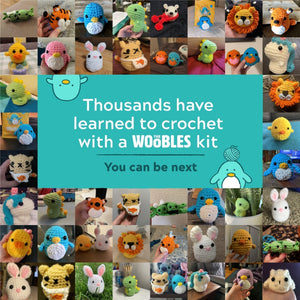 This advent calendar assumes you already know how to crochet. If it's your first time crocheting, we recommend getting this bundle instead, or ordering it with some of our beginner crochet kits.
Are you dreaming of walking in a woobly wonderland? Then this is the Christmas countdown you've been waiting for! Featuring a fabulously festive design with twenty-four individual drawers, it's A Woobly Wonderland Advent Calendar that will truly make this a Christmas to remem-brrr.

Once December arrives, yule get to start every day with a yarn-derful surprise—including exclusive kits, limited edition crochet gear, and loads of other calendar-ific treats. Plus while the projects are Beginner+ and Intermediate, our Easy Peasy yarn and super helpful videos will make it absolutely snow problem to tackle even the more advanced steps and skills. Honestly, you'll have everything you need for the crochet advent-ure of a lifetime, so get ready to bring the merry, and let's elfin' do this!
What's included
1 full size Wooble accessory kit

14 accessory kits
Custom crochet hook
Custom tin
Sewing pins
Stitch markers
Ornament hooks
Mini stocking

Stickers
Skill level
Beginner+, Intermediate

Righty? Lefty?
We've got you covered. Our pre-started beginner crochet kits work for both righties and lefties, and all Woobles crochet tutorials have both right-handed and left-handed versions.