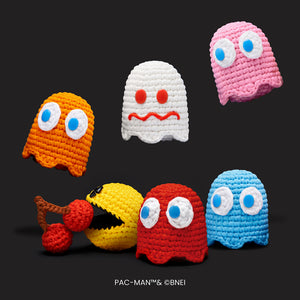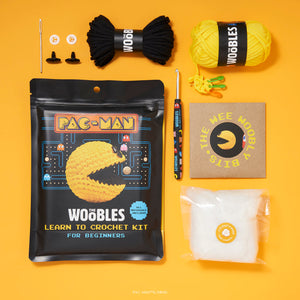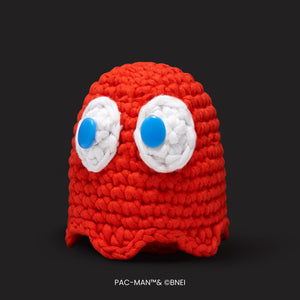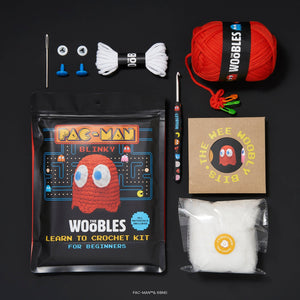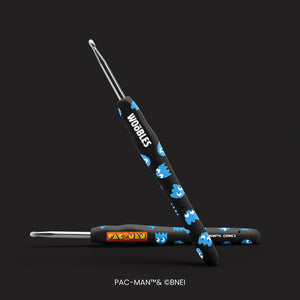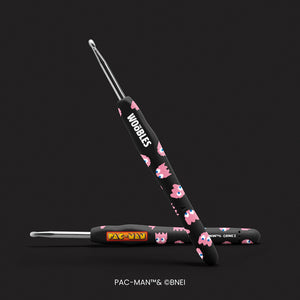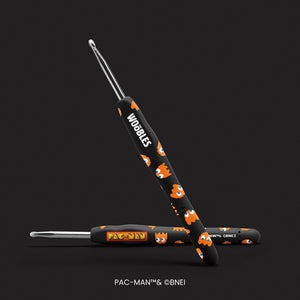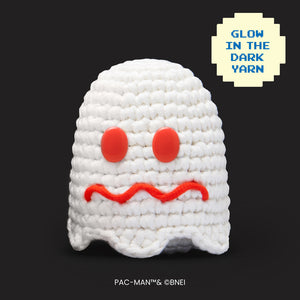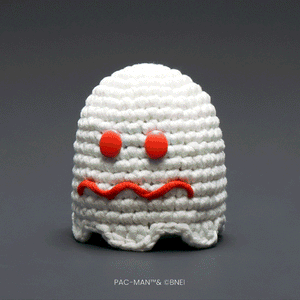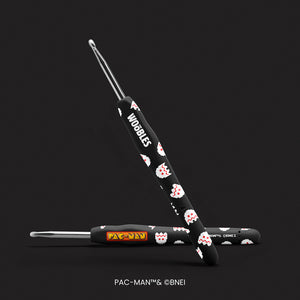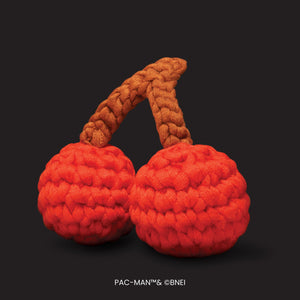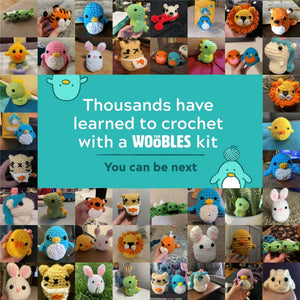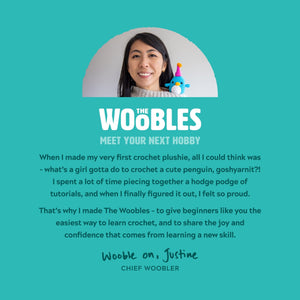 Get a free custom PAC-MAN tin when you buy any PAC-MAN bundle. While supplies last.

Get ready to kick it old school, because our PAC-MAN-ificent Pals Bundle is PAC-ked to the brim with awesomeness and nostalgia! Featuring PAC-MAN and his entire gang of ghosts—BLINKY, INKY, PINKY, and CLYDE, plus a TURN-TO-WHITE Ghost with a glow-in-the-dark body—this is one throng of throwbacks you won't want to miss. You'll even get some CHERRIES on top!

With our Easy Peasy yarn and a-maze-ingly helpful videos, even the Beginner+ skills needed for this bundle will be totally PAC-MAN-ageable. And the combination of retro gamer vibes and cutting-edge cuteness is totally wakawaka-mazing. So what are you waiting for? Flex those fingers and channel your inner arcade wizard, 'cause it's about to be game on!

PAC-MAN™& ©Bandai Namco Entertainment Inc.

Can I really learn how to crochet from these kits?
You bet - over 250,000 people have learned crochet with The Woobles, and you can be next! Just follow the step-by-step video tutorials that come with each kit. Our beginner kits also come pre-started to get you over the first hump. 
What's included

Skill level
Beginner+, recommended for ages 12+
Righty? Lefty?
We've got you covered. Our pre-started beginner crochet kits work for both righties and lefties, and all Woobles crochet tutorials have both right-handed and left-handed versions.