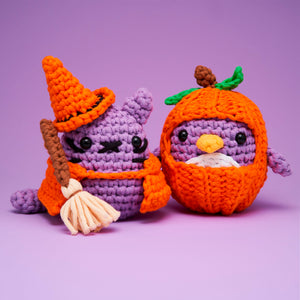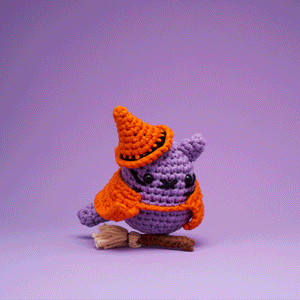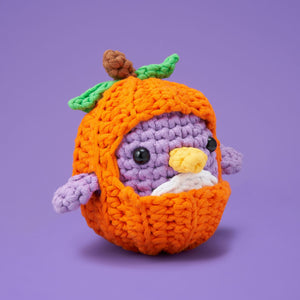 Over at The Woobles, we've only got crochet tricks...or treats! And nothing says treat yo'self more than a pair of purple Woobles dressed in eerie-sistible costumes. We promise you'll feel so gourd about yourself after following our step-by-step video tutorials to crochet these limited edition Halloween Woobles. So what're you waiting for? Treat yo'self with pumpkin nice this Halloween.

Can I really learn how to crochet from these kits?
You bet - over 250,000 people have learned crochet with The Woobles, and you can be next! Just follow the step-by-step video tutorials that come with each kit. Our beginner kits also come pre-started to get you over the first hump. 
What's included

Skill level
Beginner, recommended for ages 12+
Righty? Lefty?
We've got you covered. Our pre-started beginner crochet kits work for both righties and lefties, and all Woobles crochet tutorials have both right-handed and left-handed versions.
Size
About 4.5 in (11.4 cm) tall. As a handmade item, exact size depends on the crocheter.